As an organization, we place a high degree of importance on our people as we recognize that our dedicated team of staff are responsible for building the tradition of excellence here at JJ Transport.
We also recognize that supporting the growth and development of our employees is vital in helping them be as successful as possible in their current role and in preparing them for exciting advancement opportunities.
The staff are here to act as resources to assist you with your project needs. Our team of committed staff leverage over 100 years of transportation industry experience to help find creative solutions to your most demanding projects.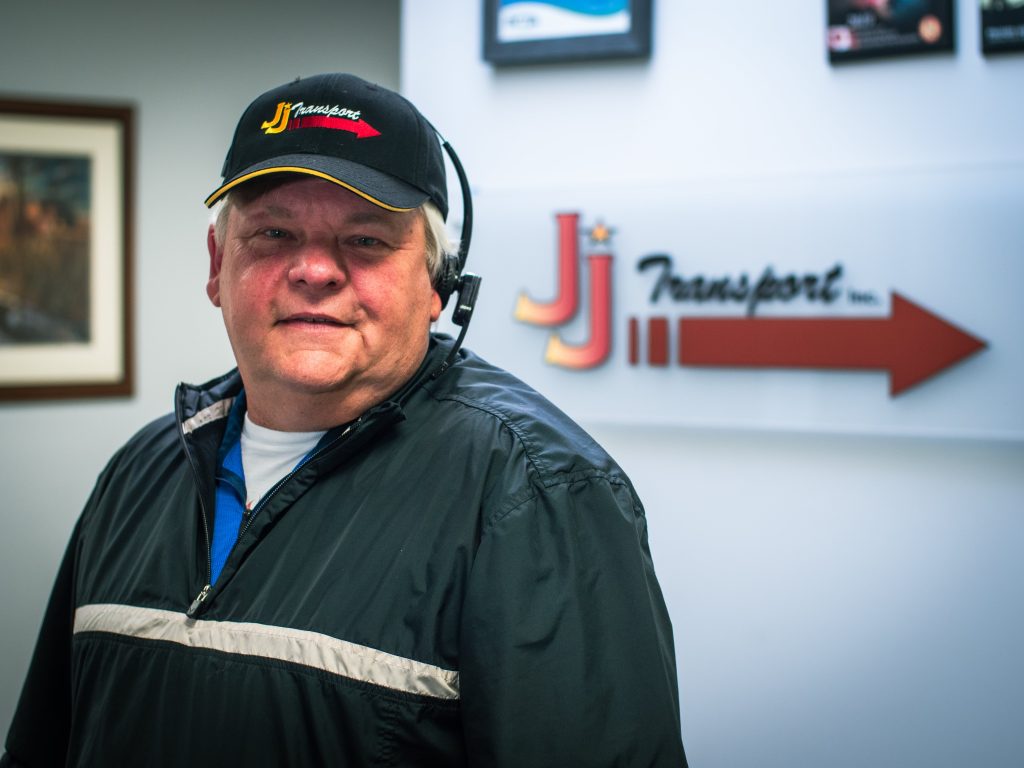 Jim Turner – General Manager
jim@nulljjtransport.ca
604-821-1105 ext 107
Jim Turner has held many different positions in the transportation industry, from starting out as a 5-ton driver in Yellowknife in the early 90's to working on the dock in Vancouver 2 years later.
After a 2 year stint as a dock worker, he moved up to dock Forman for a 2.5 year period before moving on to city dispatch where he worked as a dispatcher for 2 years before moving on to their flat deck division where he worked up in Yellowknife as the lead project manager servicing the IceRoads in the early 2000's. Then in 2002 Jim was asked to open a division of the sister company inVancouver as the only other presence that they had was in Alberta.
Jim has been in the Transportation industry for over 25 years with 15 of those years at a majorLTL/full load flat deck carrier in Western Canada. In the early 2000's Jim was the lead project manager for ice road projects based out of Yellowknife for the winter months servicing Canada'sArctic. Following that in the later 2000's Jim and Justin Case joined forces and JJ Transport was born. Both having a great deal of knowledge in the transportation industry has given JJ Transport a huge step up over competitors. Living on the west coast for the past 20 years has given Jim a good insight into the ins and outs of the docks and how they work in regards to their operations as well as good solid contacts.
Previous to working in the Transportation industry, Jim did a quick stint in the mining field in the late 80's at Giant Yellowknife Mines where he worked in various jobs on surface and underground which gave him a good insight into heavy equipment as well as a good working knowledge of the entire mine operation.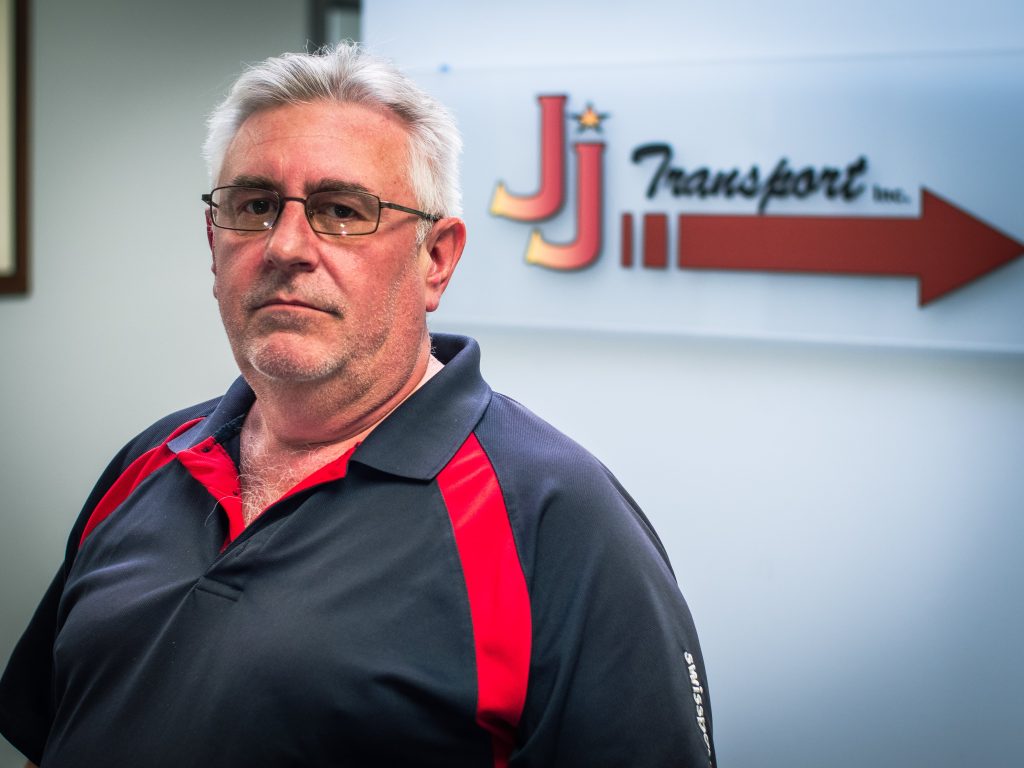 Trevor Gray – Director of Operations
trevor@nulljjtransport.ca
604-821-1105 ext 108
Trevor started his career with Dominion Bridge working in the yard, loading and unloading trucks, fitter welding, and preparation of steel, painting and anything else that was needed to be done when he was 18 years old. While working full time, Trevor also went to the University of Regina and studied Computer Science. At 21, Trevor joined management and over the years worked his way up to project management. Dominion Bridge closed and after 18 years in the steel industry,Trevor had opportunities to pursue in Transportation Logistics.
Trevor started in dispatch with Schneider's trucking and within 1 year became 1 of 4 owners. During that time, Schneider's had grown immensely and purchased 2 companies in Toronto as well as Regina. Trevor helped in the growth of becoming a 180 fleet trucking company. Once being a part of the growth Trevor then had more opportunities to further his Transportation knowledge by opening up 2 more divisions for companies. Trevor was intrigued by an opportunity that was given to him by JJ Transport to come out West and within the JJ environment. Trevor has always been a knowledge seeker and welcomed the opportunity to work in Vancouver and learn ocean and container transportation. Trevor has enjoyed his time with JJ Transport and looks forward to continued success.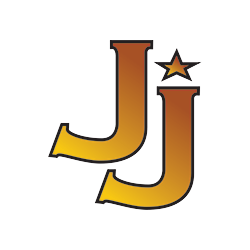 Justin Case – Director of Sales
justin@nulljjtransport.ca
604-821-1105 ext 102
Justin has been in the transportation industry since 1991. He began driving long haul out of Winnipeg, Manitoba and quickly became an owner operator. After running close to 2 million miles in the USA and Canada running Flat decks, Vans and Reefer in 2000, he decided to come off the road. Justin spent 5 years in Northern Alberta in dispatch with a large ice road company based out of Edmonton. Justin had enough of the cold climate and moved to the west coast where he partnered up with Jim Turner to open JJ Transport Inc, starting this company as equal partners from nothing to what it is today.